Ron's Stained Glass Work
Rognlie Page¦¦ Ron's Home Page¦¦ Patricia's Home Page¦¦ Family History¦¦ Rognlie Books¦¦ Aug 2009 Reunion¦¦ Constructive Living¦¦ Ron's Stained Glass¦¦ About Me¦¦ Contact Me¦¦ Site Map
---
---
I have used a Buddha like backdrop for this web page because I found that doing this stained glass piece was similar to a kind of meditation, thus the meditavive Budda seems quite appropriate here.
This door panel has over 700 pieces of glass and was done using copper foil. It took me over a year to finish. As an exterior door it is triple glazed, that is the stained glass is 'sandwitched' between two panes of tempered glass in the door. This piece was done as my beginners project at Aanraku Glass Studios. I believe that Jeffrey Castaline and Hiroyuki Kobayashi, owners of Aanraku, are the best there are in this business!
---
This orchid window has 100 piece and was my first attempt at stained glass.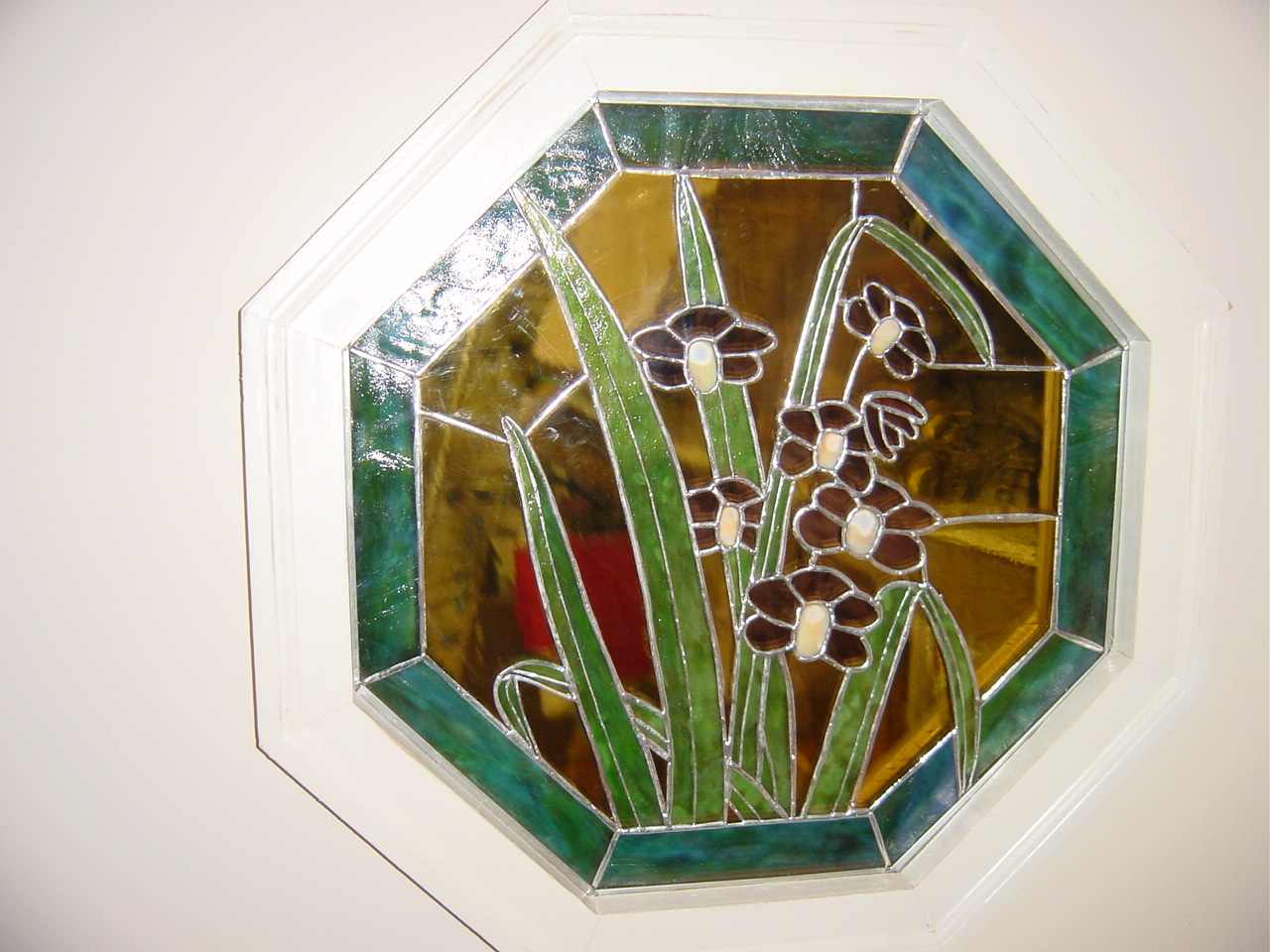 ---
I made this wooden box with an inset stained glass heart inset with bamboo for my wife for valentines day.
Rognlie Page¦¦ Ron's Home Page¦¦ Patricia's Home Page¦¦ Family History¦¦ Rognlie Books¦¦ Aug 2009 Reunion¦¦ Constructive Living¦¦ Ron's Stained Glass¦¦ About Me¦¦ Contact Me¦¦ Site Map
---
---
Last updated: September 23, 2009
Copyright © 2007 Ron Madson
El Granada, California
email: Ron Madson